Welcome to Brendel Elementary
BRENDEL IS THE PLACE TO BE! WE PUT KIDS FIRST!

Bulldogs BARK at Brendel!

Be Respectful
Actively Learning and Listening
Responsibility for my Actions
Kindness to Others

At Brendel Elementary our mission is to provide the highest quality education in a safe, caring and challenging community that allows for individual differences and learning styles.

ABSENCE HOTLINE - 810-591-6349
BRENDEL OFFICE - 810-591-6137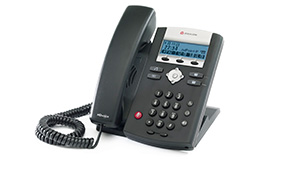 Main Office 591-6137
Absence Hotline 591-6349

Multicultural Night~Please note that the times on the December 2nd Newsletter are wrong. The times for the Multicultural Night will be 6:00-7:30 p.m. Sorry for any inconvenience.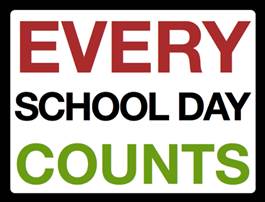 Grand Blanc Community Schools is proud to announce our attendance awareness campaign for the 2016-2017 school year. To kick off this campaign, we are excited about partnering with the community to celebrate September as Attendance Awareness Month! All students that attend school on time, every day, for the month of September will be entered into a drawing. Prizes for each winner will be awarded at a school board meeting in October. Research reveals that attendance, at all levels, plays a critical role in student achievement and is a better predictor of graduation rates than test scores. Since chronic absences affect all kids, not just the absent ones, we are asking for your support as we work together to fill every desk, every day!
Healthy Snacks~Please remember that Brendel is a Nut Free School.
Research proves that healthy, growing, learning brains require healthy snacks! The following snacks are suggested for daily snacks:

Fruit Snack/Fruit Roll ups
Yogurt/gogurts
Teddy Grahams, Graham Crackers
Fruit-Apples, Grapes, Oranges...
Pretzels
Cheezits,
Triscuits
Cheese crackers filled with cheese
Rice Cakes
Apple sauce
Fruit cups
Mini muffins
Granola Bars
Baked Lays products, Cheetos, Doritos...

Please stick with this list for classroom birthday treats. Thank you for your cooperation and support in keeping all our students healthy.

*Holiday and classroom party menus may vary per teacher request.
Starting Monday, September 19, 2016 we will once again start enforcing the walk up release time for students to 3:58 p.m.
We have 21 yearbooks left $5.00. Yearbooks are in the office.

Brendel's Male Mentoring Program is kicking off for the 2016-2017 school year! The goal of this program is to provide boys in our school with positive male role models. This program will meet six times over the course of this school year. If you believe your child would benefit and would like them to participate in this program please return the bottom form completed to Mrs. Hardy no later than November 7th.

Events will be held on the following Wednesdays:
*December 14th 4-6p, Brendel Gym
January 18th
February 15th
March 15th
April 19th
May 10th

Please know all mentors will have a background check as required of any Grand Blanc Schools volunteer.
For each session we will ask that you complete a permission slip. This should avoid any end of day confusion and serve as a reminder of or monthly gatherings.

Questions? Please contact Megan Hardy 591-6143 MHardy@GrandBlancSchools.org
Chris Gutwald 591-6338 CGutwald@grandblancschools.org
or Phil Pickard 591-6333 PPickard@grandblancschools.org

FISH Family Holiday Donation list
Please join us in collection of the following items for families in need this holiday season! Classrooms are buddied and the number of items will be logged for a bit of friendly competition. Thank you for helping make the holidays bright for the recipients of the FISH basket. The FISH organization provides food, clothing, and holiday baskets to families in need within Grand Blanc.

Nardizzi, Smith and Rondy
Boxed Items
Box Cereal & Hot Cereal
Macaroni & Cheese
Tuna Helper
Spaghetti & Macaroni Noodles
Pancake Flour & Syrup (each)
Instant Rice

Forgach and Stimac
Diced Tomatoes
Chili
Spaghetti O's/ Ravioli etc
Soups
Juices/Koolaid
Ramen Noodles
Paper Products
Toilet Paper
Paper Towels
Facial Tissues

Gutwald and Miller 4th
Toiletries
Toothpaste/Toothbrushes
Mouthwash
Shampoo/Conditioner
Deodorant
Body Wash/Liquid Soap
Bar Soap

Miller 2nd and Johnson
Canned Items
Tuna
Vegetables
Fruit
Peanut Butter & Jelly
Baked Beans
Spaghetti Sauce

Sawdon and Hoffmeyer
Baking Items
Cooking Oil/ Shortening
Dry Milk
Pudding Mix

Sheick and Melkus
For Holiday Meal
Stuffing Mix
Pre-Baked Rolls
Christmas Cookies/Candies
Instant Potatoes
Poultry Seasoning
Jello
Pre-baked pie/cake
Turkey or Ham

Hugo and Winterfield
Cleaning Supplies
Laundry Soap
Degreaser
Bleach
Dish Soap

Raether and Applegate
Toiletries
Toothpaste/Toothbrushes
Mouthwash
Shampoo/Conditioner
Deodorant
Body Wash/Liquid Soap
Bar Soap

Donations will be accepted between Monday November 28th and Friday December 9th.